2023 Mead Explorer Base Report

We had a contingent of 24 scouts/adults on our expedition to the Mead Explorer Base this weekend. The trip ended up being a bit shorter than originally planned, but we had a great time! Here is a full report for those who couldn't make it.


Thank for the Help
Before getting into the details, we must first thank the adult leaders who came along on the trip. Thank you to Gong Du, Sonja Shape, Jacqui Perna, Kevin Daly, John Flynn, Ben Rogers, and Pete Blumenthal. Without these nice folks giving up their weekends to drive and keep an eye on things we wouldn't be able to go on these adventures.

This was the first time (to my knowledge) that the Troop has traveled to Mead Base. Thanks to Ms. Gordon for suggesting this interesting new location.


Adventure Highlights
Both of our SPLs were tied up with other "important responsibilities" this weekend, and one of our ASPLs fell sick on Friday. But Troop 185 is never lacking strong Scout leaders and Ben K and Nate F stepped up to take responsibility for leading our expedition. Patrol leaders were Christian K, Taylor A, Peter F. The Troop ran like clockwork.

We loaded up at St. John's on Friday night and headed to the Mead Base in Sandwich, NH. The drive was about 2.5 hours, the last part on very dark dirt roads. The nighttime navigation skills that we practiced at our meeting a few weeks ago were put to good use and we managed to find Site #1 using our headlamps and lanterns. We pitched our tents on a flat spot and turned in for the night. The cloud-covered moon and the sounds owls in the woods added to the ambiance of the evening.
We woke up (early) to the sounds of turkeys and cows. It turns out that the Mead Base was directly adjacent to an active farm.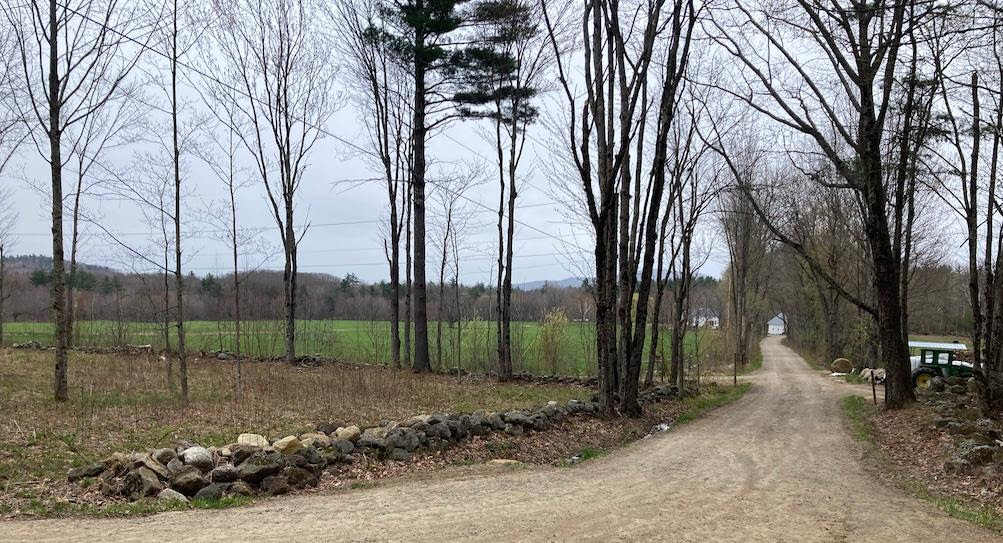 The Base was a former Boy Scout Camp that was active in the 1950's, but is now maintained for public use. The site was in excellent condition. I couldn't find much evidence of the Boy Scout Camp itself aside from this sign on the back of a shed near our site.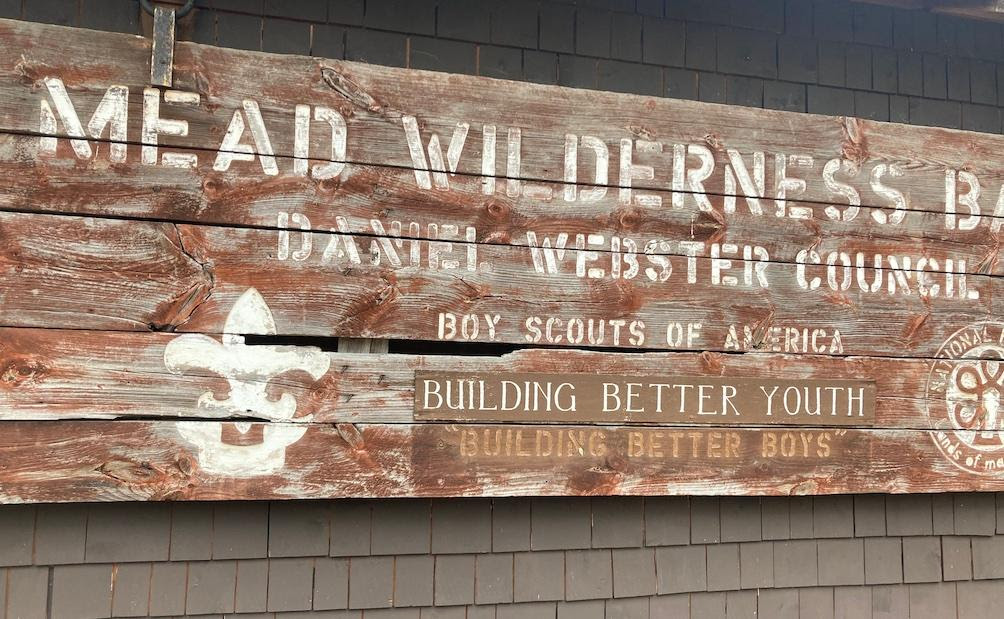 Wakeup time was set for 6:30 AM. Here's the campsite that we found ourselves in when the sun came up. Very nice.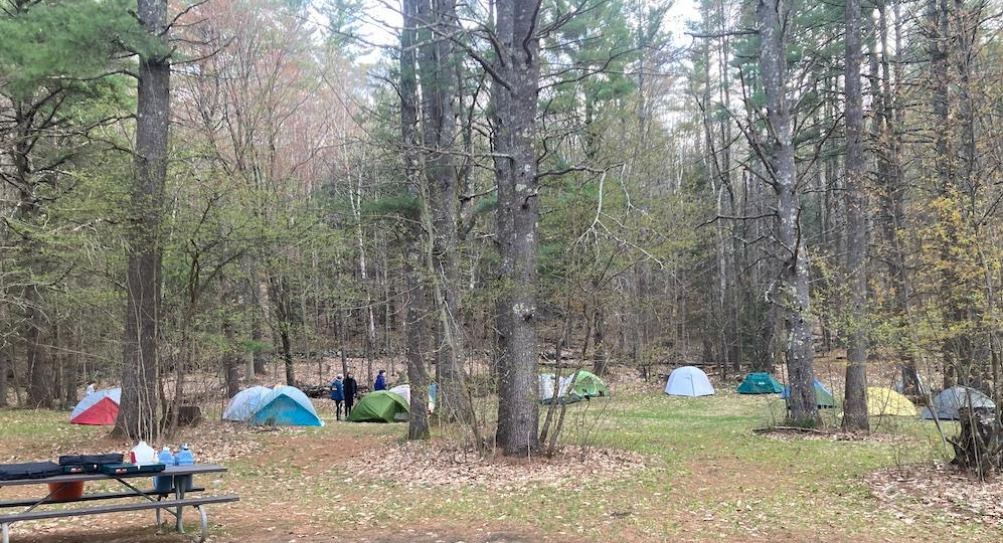 We collected water and the patrols went to work cooking breakfast. We had a big hike ahead of us and many calories to be consumed. I was particularly impressed by the bacon-egg sandwiches prepared by Christian K's patrol, shown below. Delicious, and very low in cholesterol.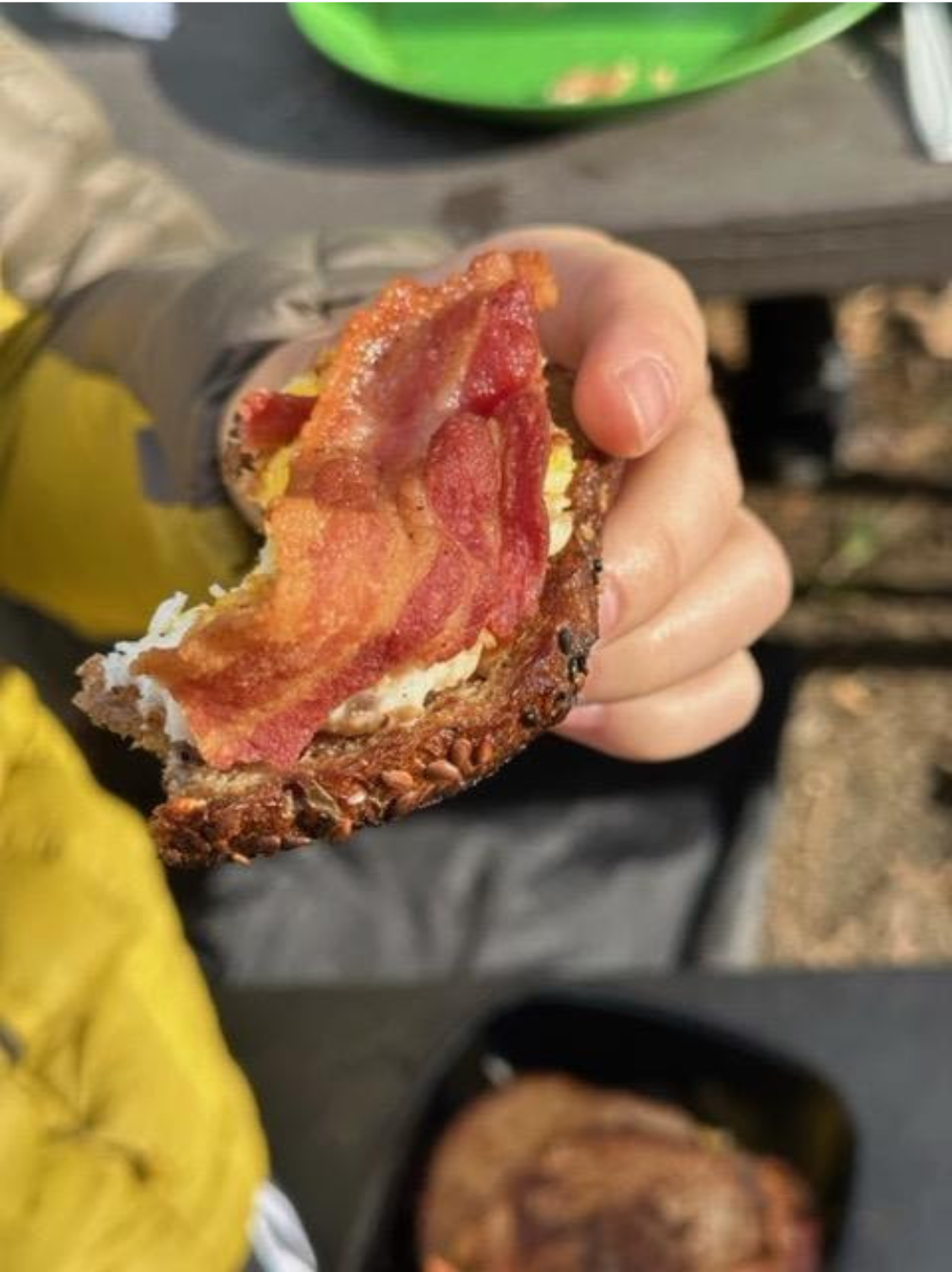 This picture was part of the Mead Explorer Base history display and it shows that Scouts have been cooking delicious breakfasts on this spot the same way for many years.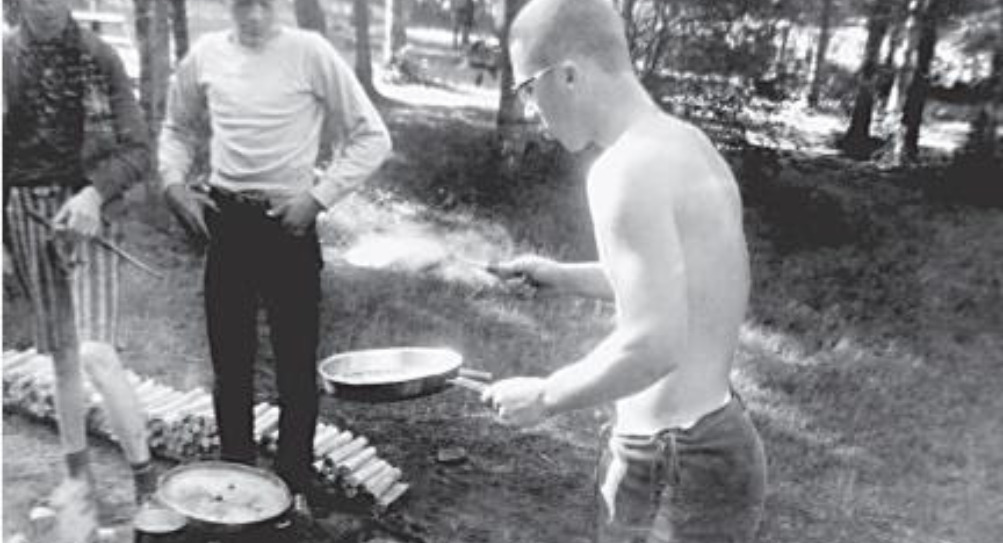 Our site was at the foot of Mr. Israel (2,620') and we were on the trail up by 9:00 AM under partly-cloudy skies. Per instruction of Expedition Advisor Dr. Sharpe and Crew Advisor Mr. Flynn, the members of our two Philmont Crews were using this climb as a shake-down for their big trek in July. This meant that some of the scouts and adults made the ascent of Mt. Israel with full packs. Hard work!

We used our usual climbing configuration with the SPLs on point (leading) up the mountain and the Scoutmaster on sweep (trailing, barely able to keep up) making sure that nobody was left behind.

The trail conditions were much better than we expected. There was mud in a few places, but clear and dry otherwise. Towards the top we started to encounter a bit of snow in the valleys: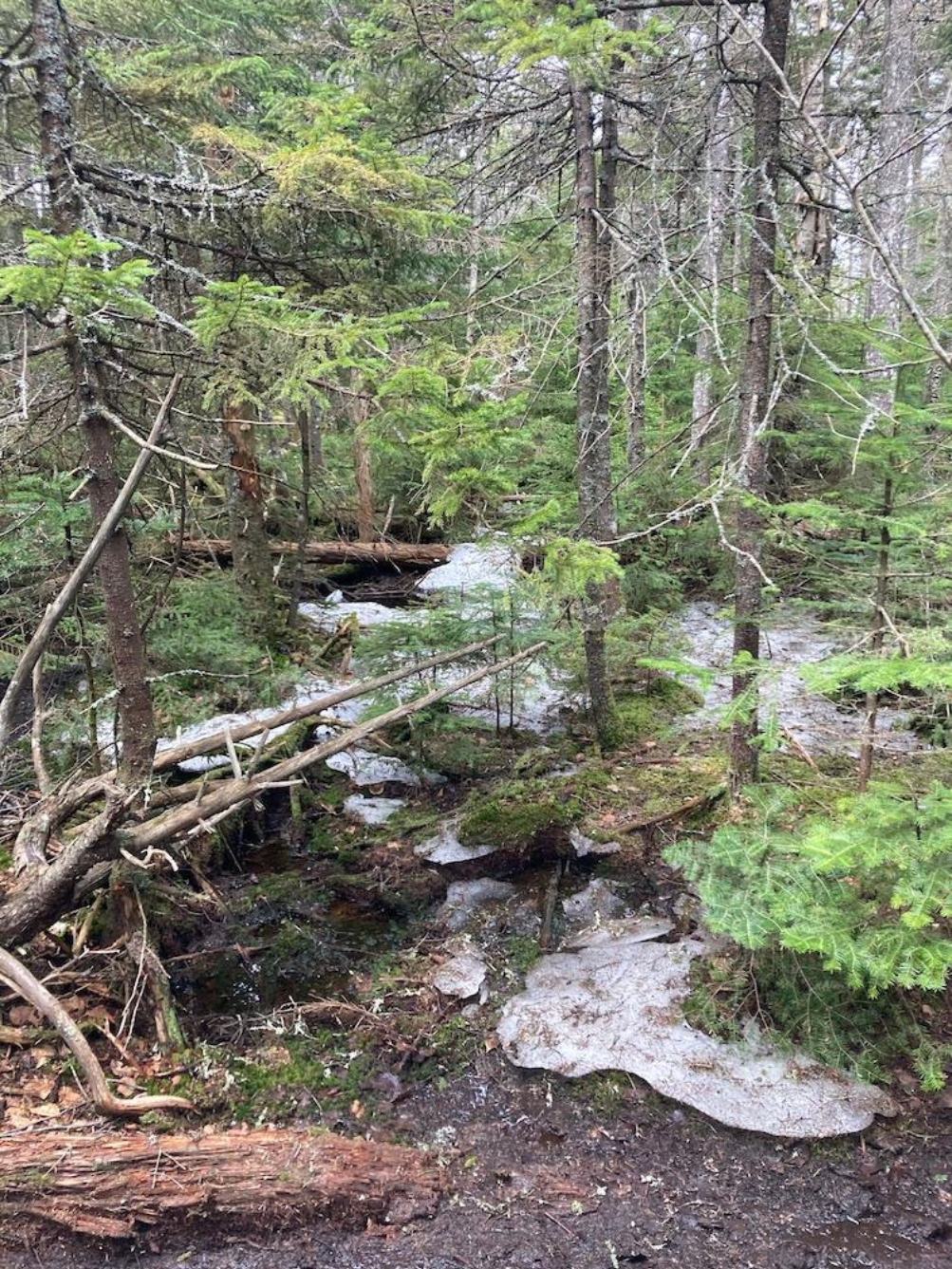 The SPLs reached "the summit" in 90 minutes and broke out a gas stove to cook lunch to complete requirements for the Cooking Merit Badge (photo exhibit #3746-23B has been entered into evidence for review by Ms. King).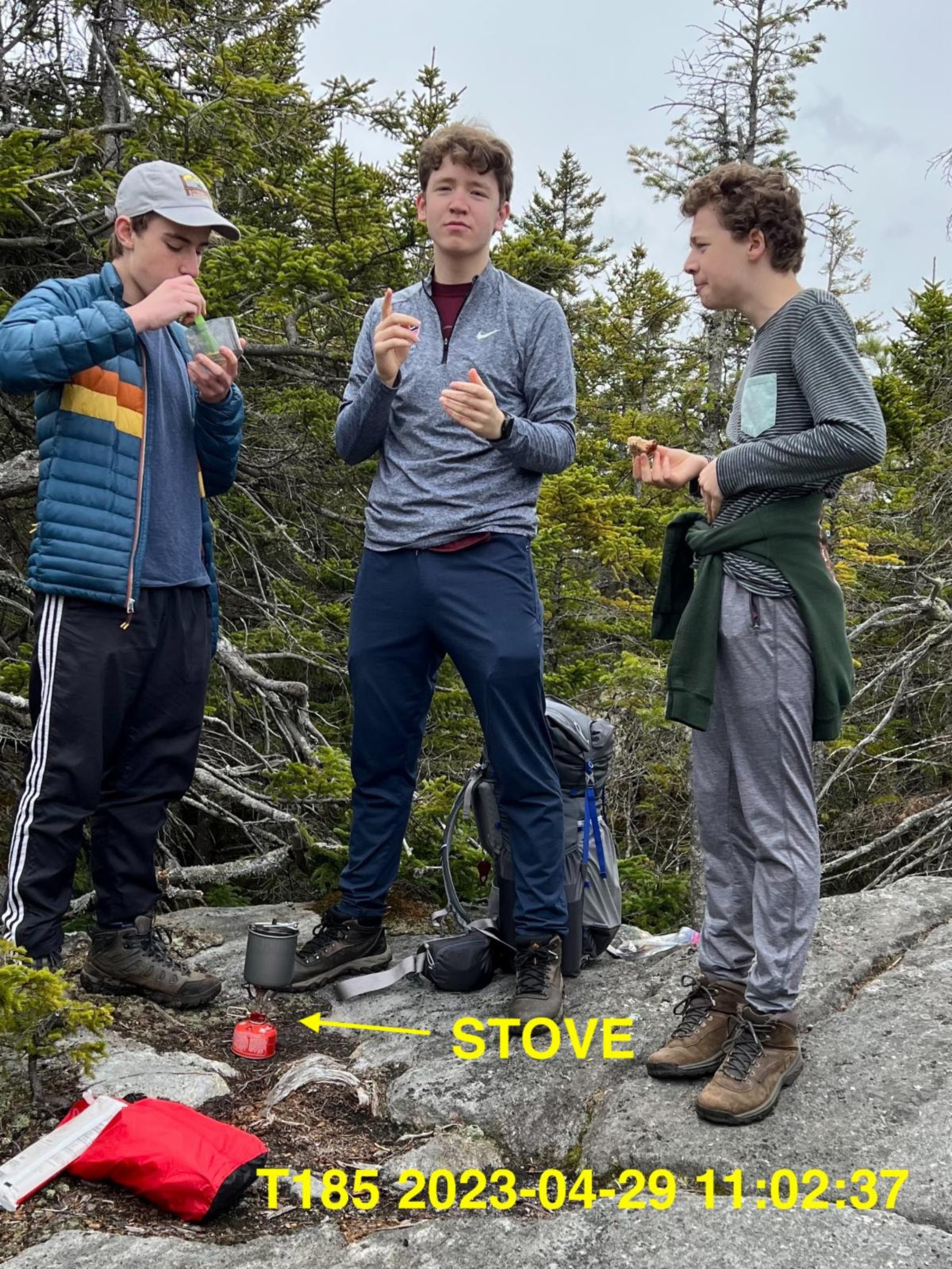 After the rest of the team caught up and Mr. Flynn consulted the maps we determined that we were not on the summit of Mt. Israel, but on a false peak about 0.25 miles short of our actual objective. Hmm, maybe the scouts have been spending so much time on night navigation that they've forgotten how to navigate in broad daylight? Well, they might be completely lost, but at least they had a hot lunch!
After a review of our bearings and a bit more climbing the team was on the summit by 11:30 AM. Here's the group fully assembled: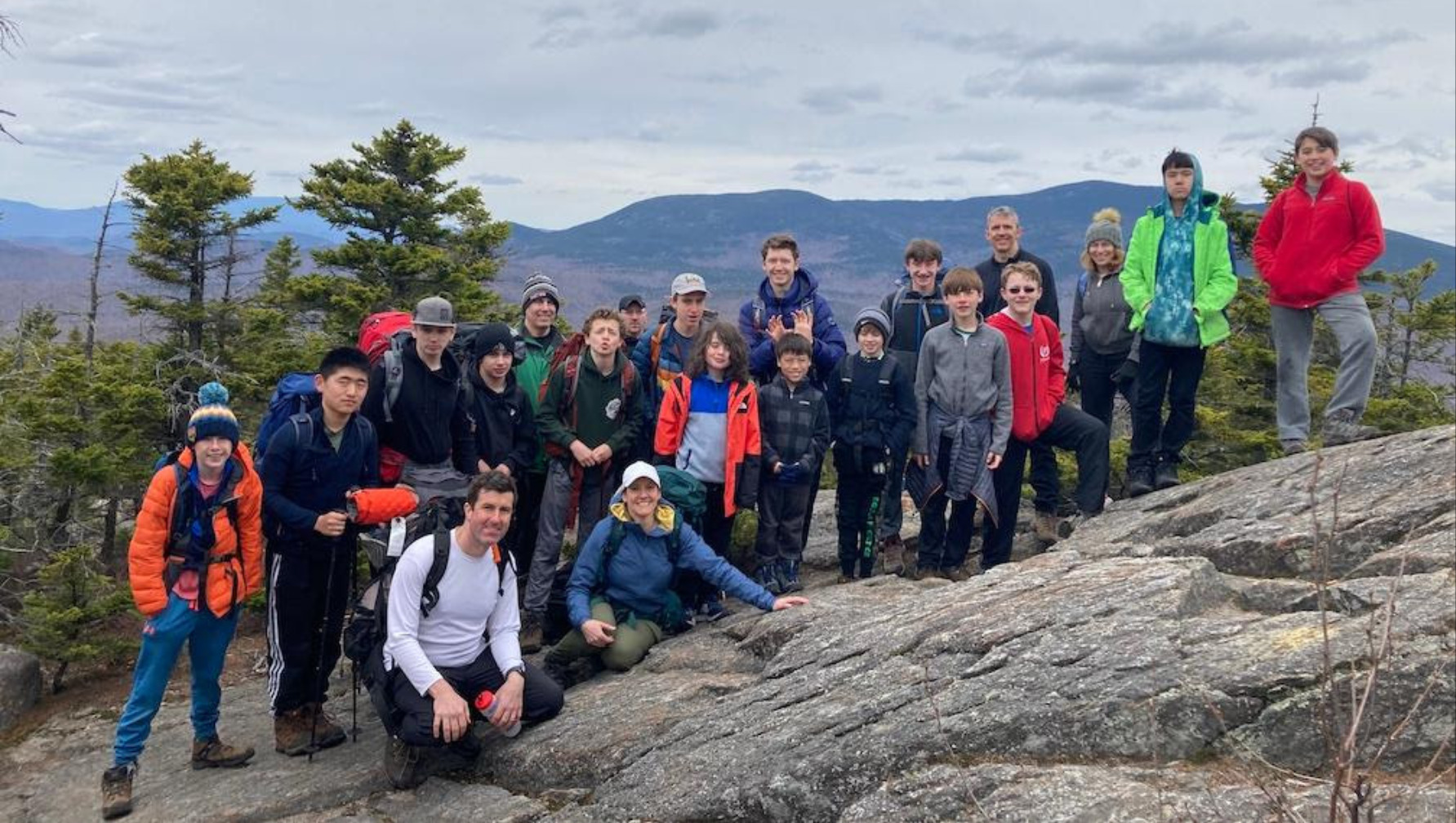 Mr. Rogers took this excellent picture of the view from the top. As you can see, we had a spectacular view.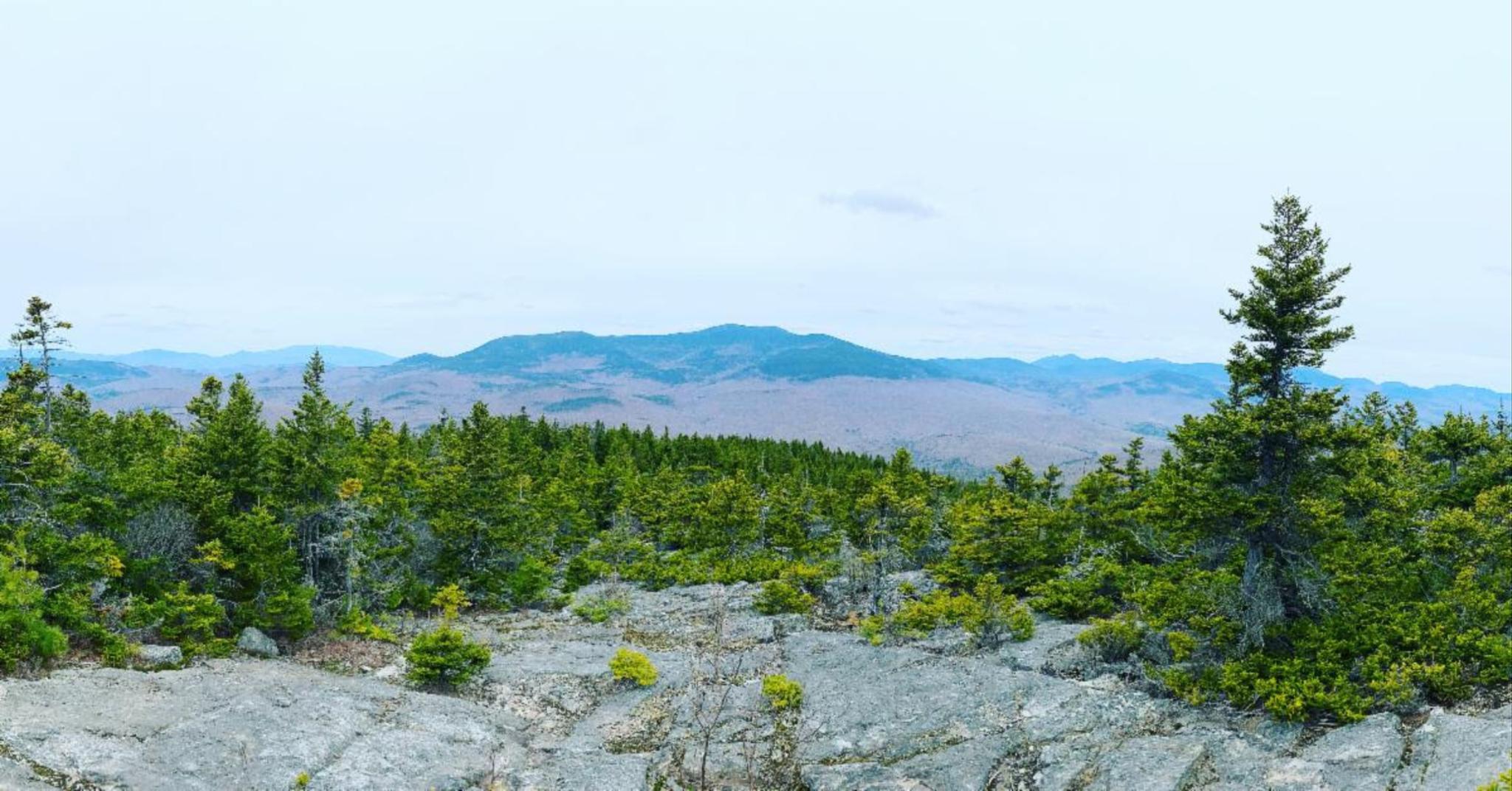 After returning to camp the Philmont Team did some more work preparing for their July trek. Philmont has strict rules about keeping food and other good-smelling things out of the reach of animals, and particularly bears. The Scouts practiced rigging a bear bag between two trees near our camp site. The photo below shows Scout Thomas Z as he throws a weighted rope into a tree. The rest of the Crew is looking on and sharing some "constructive feedback" on his technique.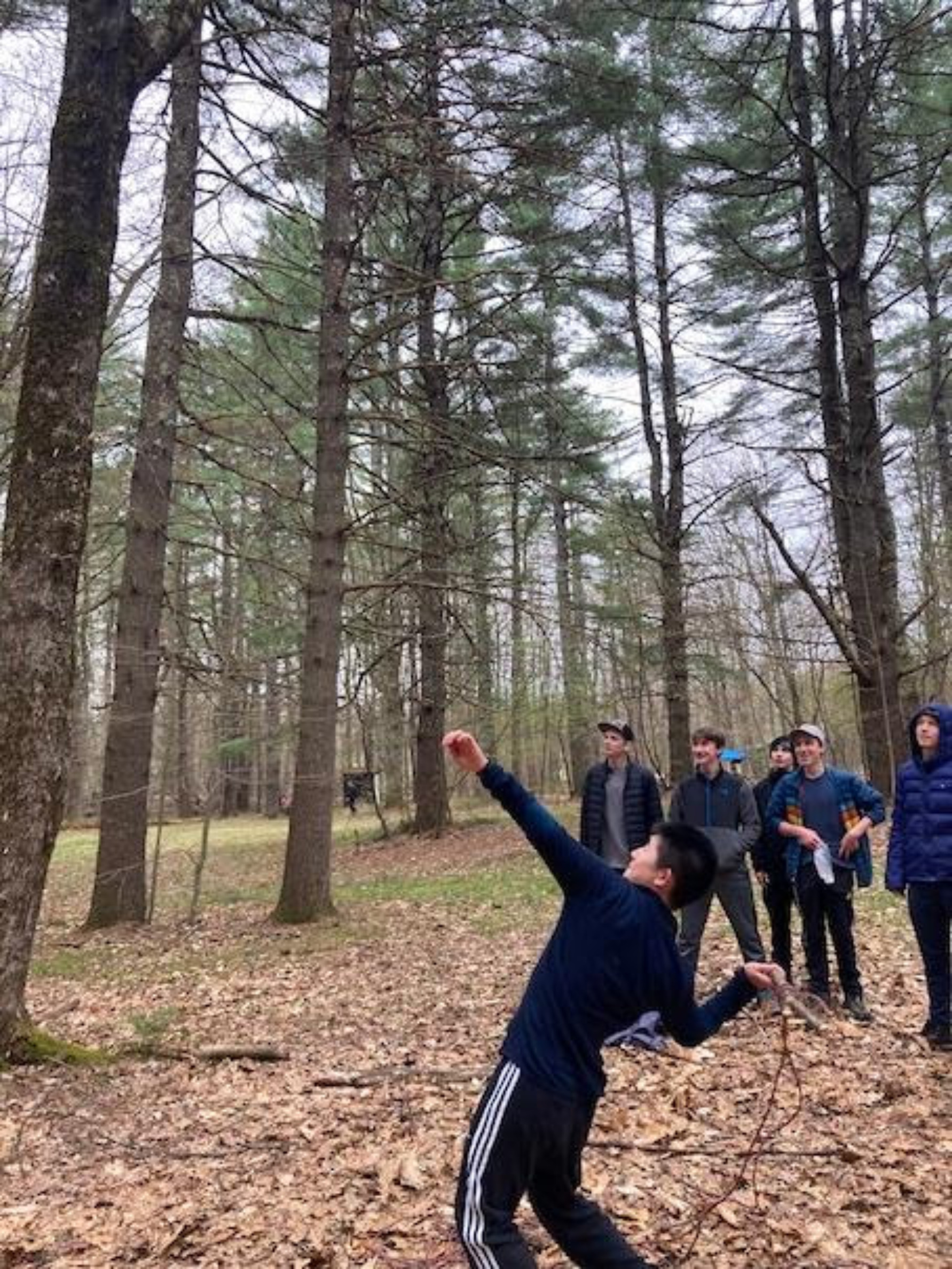 We didn't see any bears in the at Mead Base so the bag wasn't tested under real-bear conditions, but I can say that none of the cows in the area even attempted to climb up to the bag, The arrangement must have been effective.

Given the bad weather forecast, the Senior Patrol Leaders made the decision to shorten our trip and return to Wellesley after dinner rather than camp overnight in the pouring rain. All tents were put away and the Troop set to work cooking dinner just as the rain started. Very good timing.

As usual, some excellent Troop 185 cooking skills were on display. Here Scouts Nate F and Johannes E are preparing an impressive stew to go with a modest serving of pasta.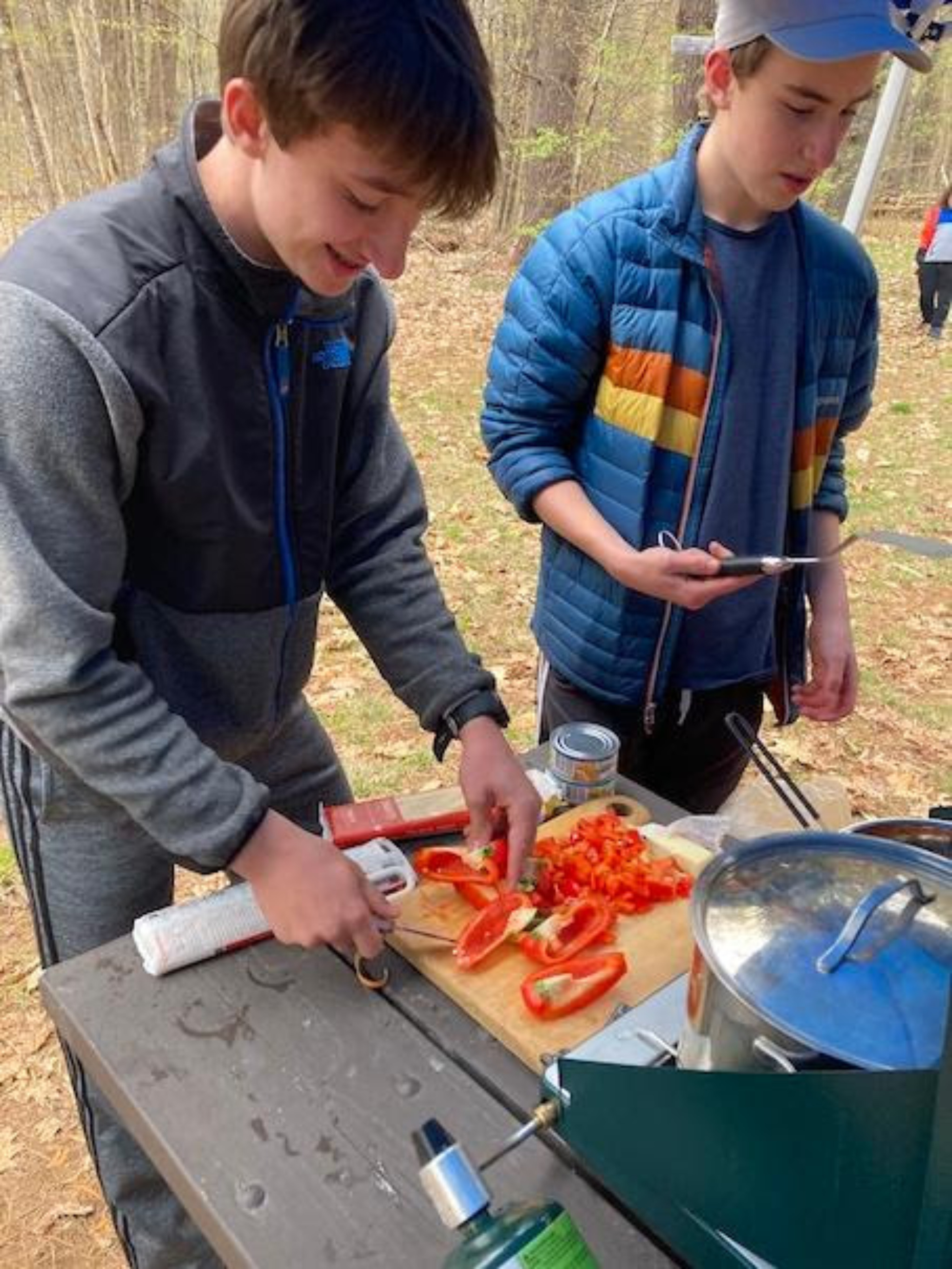 The Taylor A patrol cooked some excellent grilled potatoes and the Scoutmaster's menu included a grilled lamb chop with gravy and garlic mashed potatoes.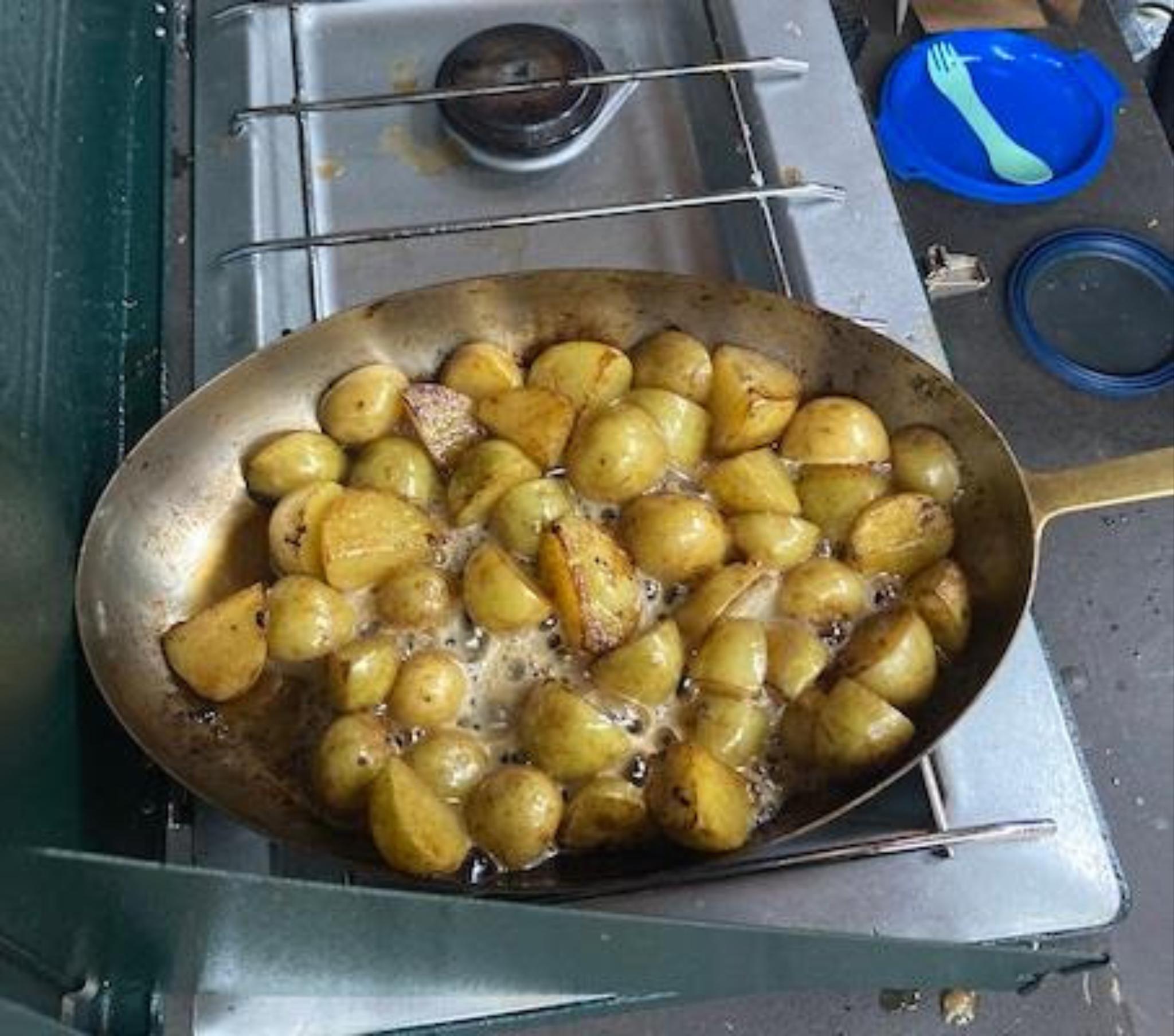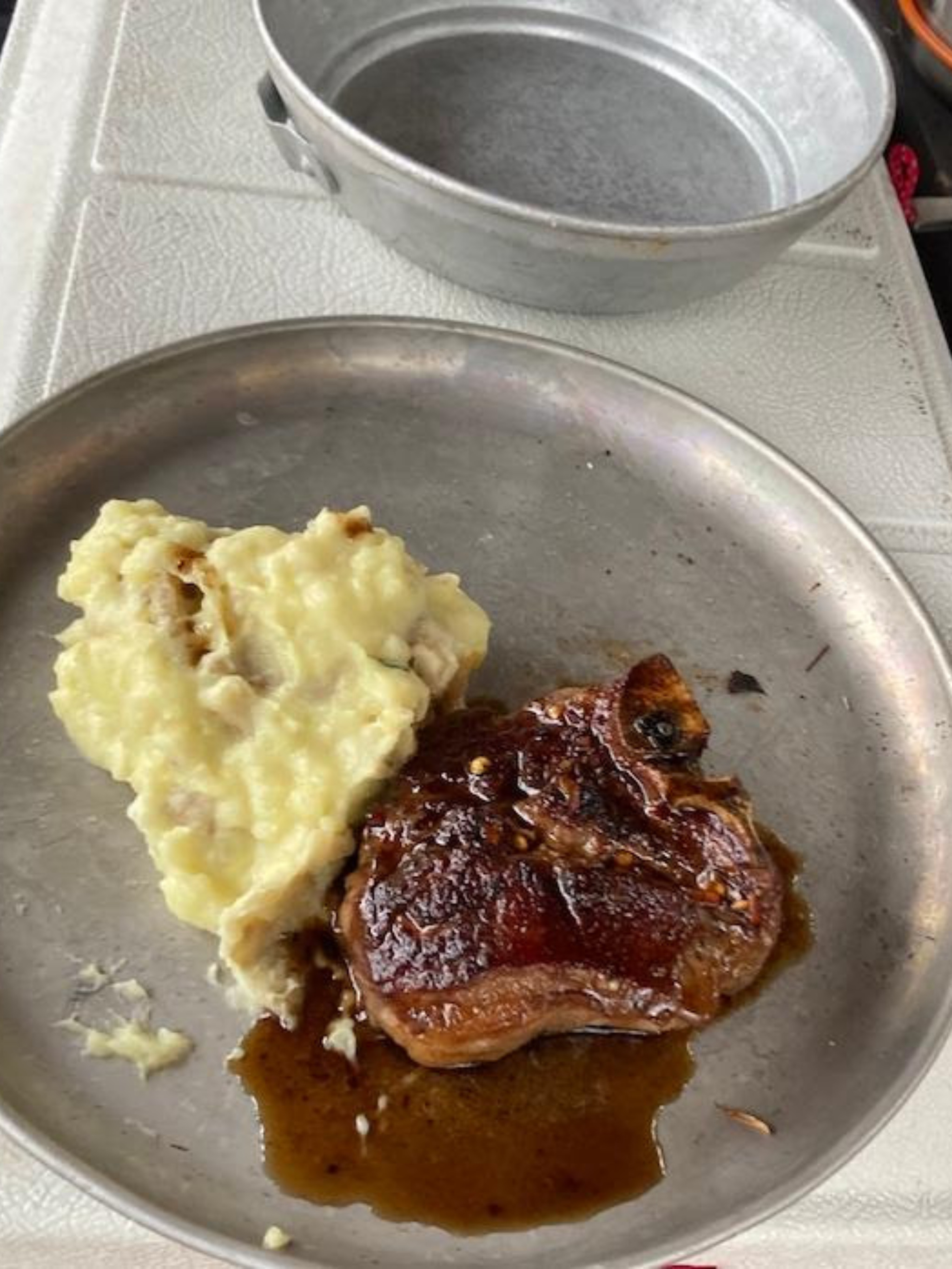 After finishing dinner and cleaning up the site, the Troop returned to Wellesley and were home and dry by 9:30 PM. Mission accomplished!

We had two new scouts join our Troop last week and both joined us on this adventure. Welcome Liam C and Nathaniel D! You guys did a great job on what was a pretty challenging trip. We look forward to traveling many more miles with you both.
Does Any of This Sound Interesting?
If this kind of adventure sounds like it would be interesting to a potential Scout in your life please feel free to share this along with my contact information.
Troop 185 welcomes new Scouts at any time.

Be Prepared,
Mr. MacKinnon