Mayflower Council - Scouting From Home Award
Mayflower Council has announced a special award for Scouting from Home.
For those who like to collect patches, this one will be very unique and worthy of any scout memorabilia collection.

These patches are available for a limited time.
The requirements are listed below and must be completed by June 15.

Please report back to Mr. Sullivan by the June 15
deadline.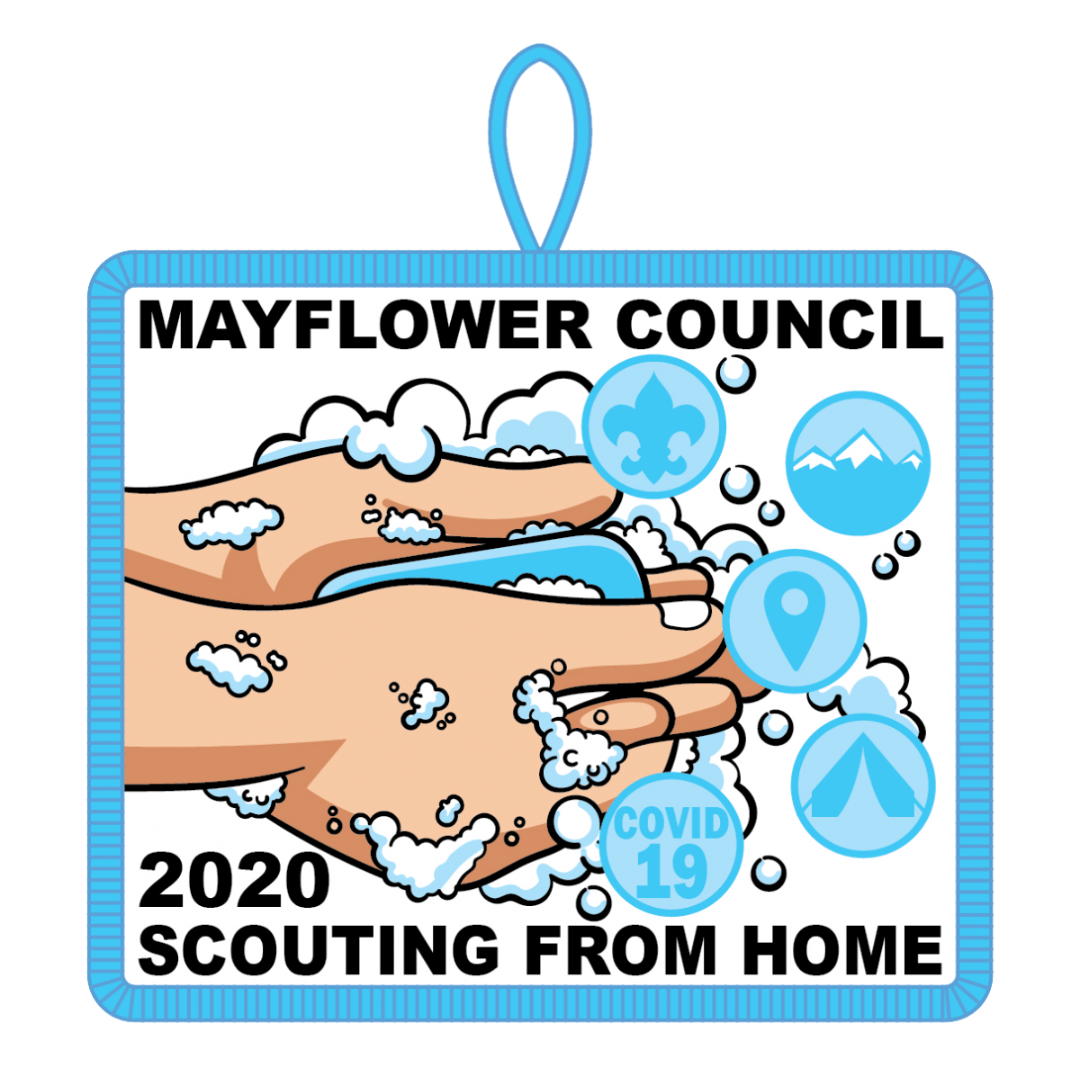 Requirements for Boy Scouts

To earn the patch, complete the following requirements inspired by the Scout Oath and Law:
Part 1
Mandatory Requirements (Complete all 3, applicable to all levels of the program)
Duty to God/Country: Stay home and only visit with friends virtually
Duty to Others: Track a chore that you do around the house
Duty to Self: Spend as much time as you can outside everyday (weather permitting)
Part 2
Scouts Elective Requirements (complete 7 out of this list)
Trustworthy: Honestly report your progress on this patch
Loyal: Participate in 2 virtual troop meetings
Helpful: Cook supper for your family using basic ingredients
Friendly: Lead your family in a game night(s) totaling three hours of non-electronic gaming
Courteous: Perform a service project for your family approved by your parents
Kind: Help sew a protective face-mask for yourself or a family member.
Obedient: Complete a merit badge virtually
Cheerful: Entertain your family with your favorite skit
Thrifty: Find a way to re-purpose something in your house
Brave: Teaching another scout a new skill virtually
Clean: Help clean up your yard, a room of your home, or your bedroom (as chosen by your parent)
Reverent: Participate in a virtual service for your religion